---
PUSHKIN HOUSE BOOK PRIZE 2023 WINNER
Owen Matthews, a journalist with over 25 years' experience covering Russia, has won the annual Pushkin House Book Prize of £10,000 for Overreach: The Inside Story of Putin's War Against Ukraine (HarperCollins).
You can read the full winner announcement on our website.
---
Titles on this year's Book Prize shortlist included insights into the Russo-Ukrainian war; illicit gay relationships and friendships in fin-de-siècle Russia; the illegal Soviet campaign that almost led to the extinction of endangered whale populations; and the cultural perils of bringing Sesame Street to Russia.
These books illustrate the valuable contribution that academics make to our understanding of Russia's complex culture, history and people, particularly during our current realities since 24 February 2022.
---
Book Prize 2023 Shortlist
---
The Battle Over Mazepa: Recommended Reading
---
Rory Hutton x Pushkin House
Designed by Rory Hutton in collaboration with Pushkin House. The profits raised from sales of these cards and notebooks support humanitarian charity projects and cultural workers in Ukraine. 
---
---
Limited Edition Print
70% of proceeds from the sale of each poster will be donated to Disaster Emergency Committee's Ukraine Humanitarian Appeal. The charity supports people displaced by the war by providing essential goods, healthcare and protection.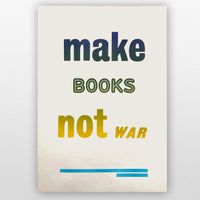 Our store
5a Bloomsbury Square, London,
WC1A 2TA
Mon - Fri, 9am - 9pm
Saturday, 10am - 5pm
Sunday, closed