---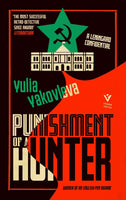 1930s Leningrad. As a mood of fear cloaks the city, Investigator Vasily Zaitsev is called on to investigate a series of bizarre and seemingly motiveless murders. In each case, the victim is curiously dressed and posed in extravagantly arranged settings.

At the same time, one by one precious old master paintings are going missing from the Hermitage collection. As Zaitsev sets about his investigations, he meets with suspicion at practically every turn, and potential witnesses are reluctant to provide information. Soon Zaitsev himself comes under suspicion from the Soviet secret police.

The embittered detective must battle increasingly complex political machinations in his dogged quest to uncover the truth.
Paperback