---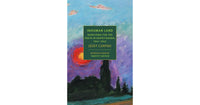 'Inhuman Land is a gripping and heartrending depiction of the Soviet Union at war in the years 1941–43. Equipped with a perfect knowledge of Russian, Józef Czapski was able to describe the USSR in all its cruel complexity, alert both to the brutality of Soviet power and the generosity of ordinary Russians. Here Czapski reveals himself as one of the great witnesses of the twentieth century' – Anka Muhlstein
In 1941, when Germany turned against the USSR, tens of thousands of Poles – men, women, and children who were starving, sickly, and impoverished – were released from Soviet prison camps and allowed to join the Polish Army being formed in the south of Russia. One of the survivors who made the difficult winter journey was the painter and reserve officer Józef Czapski.
General Anders, the army's commander in chief, assigned Czapski the task of receiving the Poles arriving for military training; gathering accounts of what their fates had been; organising education, culture, and news for the soldiers; and, most importantly, investigating the disappearance of thousands of missing Polish officers. Blocked at every level by the Soviet authorities, Czapski was unaware that in April 1940 many officers had been shot dead in Katyn forest, a crime for which Soviet Russia never accepted responsibility.
Czapski's account of the years following his release from the camp and the formation of the Polish Army, and its arduous trek through Central Asia and the Middle East to fight on the Italian Front, offers a stark depiction of Stalin's Russia at war and of the suffering, stoicism, and bravery of his fellow Poles. A work of clear observation and deep compassion, Inhuman Land is one of the twentieth century's indispensable acts of literary witness.
Paperback