---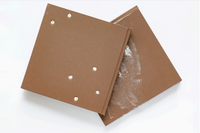 Anna Shilonosova spent a season with the Millwall Venus rugby team taking photos of the matches, training sessions and capturing glimpses of the team life off the pitch.

After almost two years of lockdowns, being isolated at home and away from family and friends, seeing people face to face, interacting with them was a healing and invigorating experience. Doing a project about a team sport that probably has the most amount of varied physical contact — rugby — seemed an obvious train of thought. Telling a story about a contact sport played by women was another powerful message of the project.

Despite the latest efforts and general strive for equality, women's position in sports, especially contact sports, is still not level with men. Among the consequences are less funding, less resources to support and promote women, and sometimes even not taking female teams seriously and downplaying their achievements. The artist aims that her book may contribute to amplifying women's presence in sports, especially in rugby.
One of the most significant photos from this series is the one with Windsor castle, which is known to be the late Queen's main residence. One of the castle towers is outlined by the goal posts: a strong metaphor of female strength, resilience, persistence and buoyancy in the world built by men, for men.

Watching those powerful, beautiful humans experience a broad range of emotions; being fierce and ruthless one second, switching to being fragile and caring the other was exactly the contrast the artist sought to capture. She opts for a close-up rather than a wide angle, searching for refrains in the surroundings; capturing quirky and sometimes ironic details of the team's life. She steps away from the standard sports reportage photos you would see in newspapers and on sports-related websites.

The narrative in the book is open-ended: though the current season is over, the team keeps training for the next one, their inner dynamics ever evolving.

You can read about the project in full here.
Hardback
Edition of 45 copies